As part of Hypertherm's SureCut™ technology, our patented True Hole® technology for mild steel produces significantly better hole quality than what has been previously possible using plasma. It is exclusively available for use in conjunction with Hypertherm's HPRXD® and XPR® auto gas plasma systems including the XPR300® system.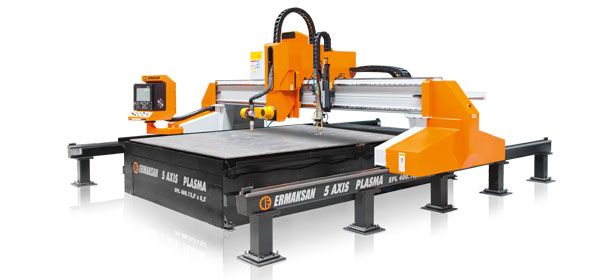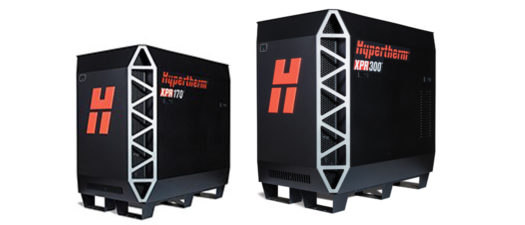 TrueHole is automatically applied by the nesting software or CNC software to thicknesses up to 25 mm , diameter and hole coverage ranges from hole diameter to thickness ratios from 2:1 to as low as 1:1.
The most popular machine we offer is the Ermaksan EPL – CNC Plasma system which comes in 3 or 5 axis options starting in Bed sized of 3m x 15m to 4m x 25m
Truehole | XPR CNC Plasma Hypertherm | Plasma Systems – UK and Ireland
The new XPR300™ represents the most significant advance in mechanized plasma cutting technology, ever. This next generation system redefines what plasma can do by expanding its capabilities and opportunities in ways never before possible. With unmatched X-Definition™ cut quality on mild steel, stainless steel, and aluminum, the new XPR300 increases cut speed, dramatically improves productivity and slashes operating costs by over 50%. New ease-of-use features and engineered system optimization make the XPR300 easier to run with minimal operator intervention, while also ensuring optimal performance and unmatched reliability.
X Definition CNC Plasma | Hypertherm
With every project, there are a lot of moving pieces. So you have very high cutting expectations.With X-Definition™ from Hypertherm, you'll achieve a plasma performance you never thought possible.Plasma can do that? Plasma. Precisely.
You can ask about X-Definition CNC Plasma systems by emailing us – info@cncplasma.ie
OUR BIGGEST PLASMA BREAKTHROUGH EVER
Hypertherm's new X-Definition Plasma is the highest form of plasma technology, building on high definition plasma and setting new standards for cut quality on mild steel, stainless steel, and aluminum. If you haven't seen X-Definition, you haven't seen what plasma is capable of.
Edge angularity that rivals laser. Achieve quality up to ISO 9013 Range 2 on thinner materials and Range 3 on thicker metals with greater consistency.
New focus on non-ferrous cutting for exceptional performance on stainless steel and aluminum with multiple processes for optimal results on a broad range of metal thicknesses.
Bolt quality holes taken to the next level. X-Definition advances Hypertherm's already industry leading True Hole® technology, improving cylindricity and roundness from top to bottom.
When coupled with a cutting machine capable of superior motion capabilities, X-Definition Plasma delivers cutting results like no other plasma before. Plasma can do that? Plasma. Precisely.